7.3.

QGEP-SWMM workflow
7.3.1.

Workflow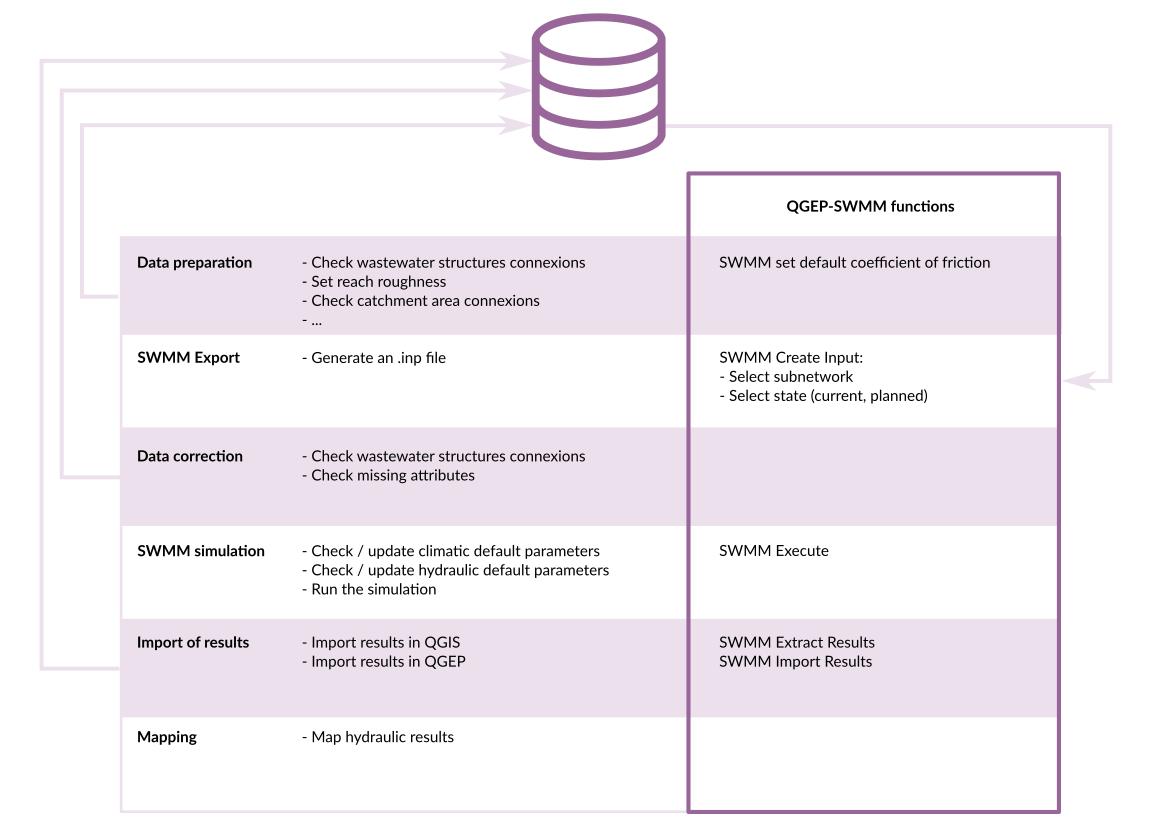 Each step of the workflow is explained in details in next chapters.
7.3.2.

GEP project

WORK IN PROGRESS: This section must be completed with end users

Usually, a GEP analysis has at least three steps:
The current state of the network is analysed

The planned state is analysed.

Several variants are tested and analysed
Minimal parameters to be set
Time series: Create a time serie for the rain. The time series have to be linked to the raingages Hydrology > Rain Gages (which are linked to the subcatchments)
Hydrology > Subcatchment: Set percent of of impervious area and infiltration parameters
Optional parameters
Climatology > Evaporation
Run planned state simulation
In the function SWMM Create Input choose the state planned. It extract the planned wastewater structures.
Run variants (network is modified)
New links and new nodes are created directly in SWMM GUI